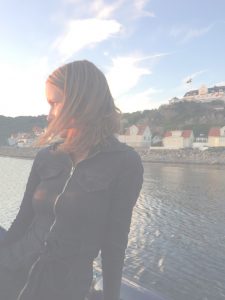 My name is Tilda Blomqvist, and I am currently completing a Bachelor (Hons) Degree in Architecture at University of Westminster in London.

I am born and raised in Stockholm, Sweden but moved to the UK after graduating the Gymnasium to experience living in another country for a few months. However, I ended up liking it so much I decided to apply for the university!

In architecture, my interests covers experiments on design language and problem solving, and I enjoy being explorative with different physical and digital medias. I am analytical when defining constraints and critically assessing outcomes. I have a special interest in communities and human relations, which comes from learning about the importance of social relationships for human health. This is something our studio/unit worked with in our year 2, where my projects Greenhouse Playground and The Circadian Spa developed.

Now that I am soon to graduate I am very excited to see what my next opportunities will be. To get in touch, press here for contact details.