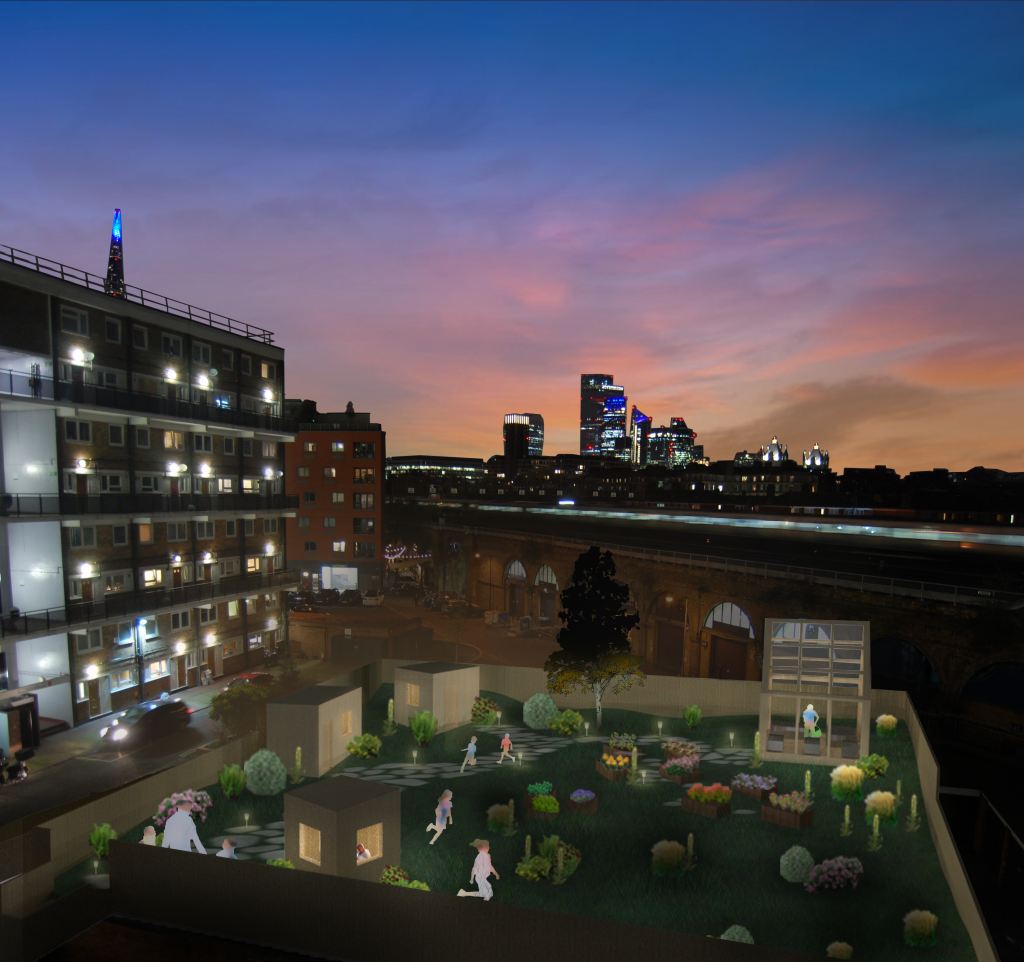 What Community center, temporary structure
When Autumn 2020
Location Bermondsey, London, UK
Type Individual/Group Project
Taught by Richa Mukhia & Nathalie Newey, Studio 2
Techniques Rhino 3D, Photoshop, Illustrator, hand drawing, sketching, model making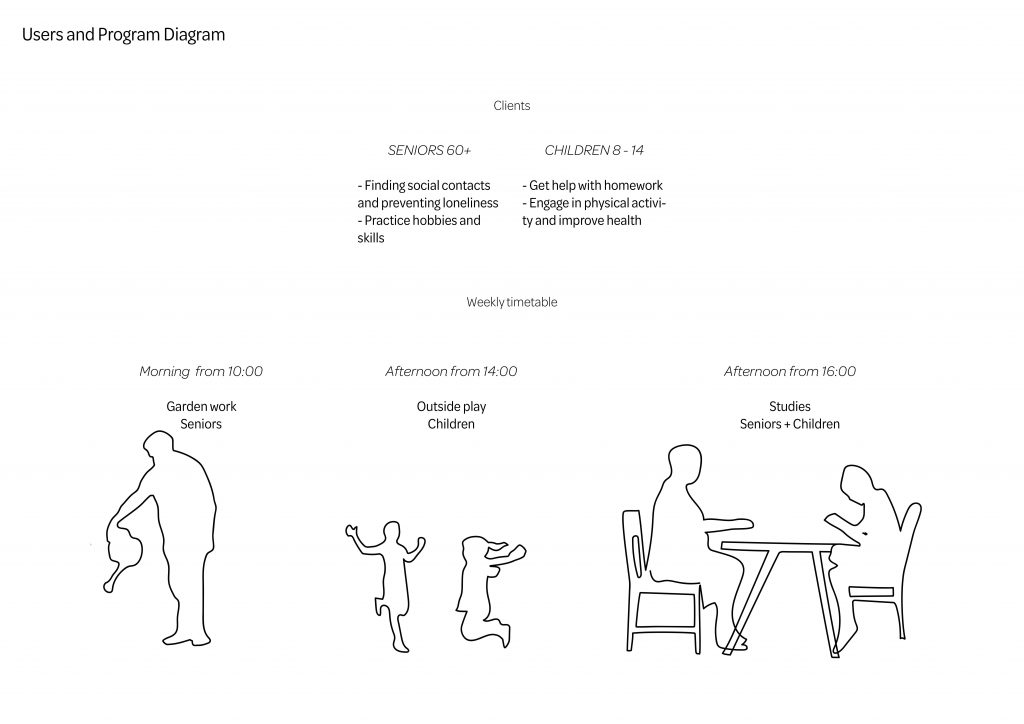 Greenhouse Playground is a combined after school centre and garden, where seniors and children come together through gardening, play and homework studies. The project is not meant to tear up or replace anything already existing: gently it adds to the community, and for that reason, no present construction is meant to be removed or changed: built on top of some garage buildings, an oasis of greenery offers visitors a healthy and inspiring environment. In a larger context, Greenhouse Playground is a splash of colour and fresh air in an otherwise dull, rough and generic area.